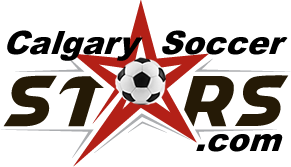 About Calgary Soccer Stars camp for kids
TEACHING and COACHING 3 – 12 YEAR OLDS "THE BEST GAME ON EARTH – THE GAME OF SOCCER"
CalgarySoccerStars.com is a company which has an enormous dedication to the game of soccer and also kids. Our belief is, "Child is never to little to start learning the skills and drills of soccer in a wonderful and enjoyable environment". Our program has been actually designed to train young children all of the elements of soccer while having tons of fun.
Here at CalgarysoccerStars.com, we have set our goals:
* To teach youngsters the game of soccer.
* For little ones to have a tons of fun.
* For children to discover and progress themselves at their own pace.
* For children to gain self-confidence, both along with many other children and also surrounding parents or guardians.
After All: "YOUR LITTLE STAR Is Actually OUR RISING STAR".
At CalgarySoccerStars.com we not only teach children ways to play soccer, we furthermore make our program truly educational. Our program is developed to make children continually discover the values of soccer and at the very same time understand educational aspects of the world game.
These types of educational values include:.
* Co-ordination.
* Balancing.
* Paying attention to training team.
* Recognizing various colors, letters, shapes and sizes of various things.
* Stimulating different movements.
* Boosting their focus levels.
* Teaming up with other little ones in an impressive and fun surroundings.
The CalgarySoccerStars.com program has also been designed to influence 'discipline'. Discipline is a crucial asset to have in any soccer/sports team, club, group or environment. Without having discipline no one could participate in any 'TEAM' sport.
We have structured our program to improve any young child to play the world game 'SOCCER'. Children who join our organization will advance at their own rate. Coaches at CalgarySoccerStars.com constantly encourage each and every child during all sessions. This is not a competitive program; as our aim is to attract as many children as possible into playing soccer and enjoying the world game around other children and parents.
We will do this professionally in an exciting and enjoyable environment with all parents and children.CalgarySoccerStars.com – The School of soccer for young kids features program designed to teach young children all aspects of soccer while having heaps of fun.